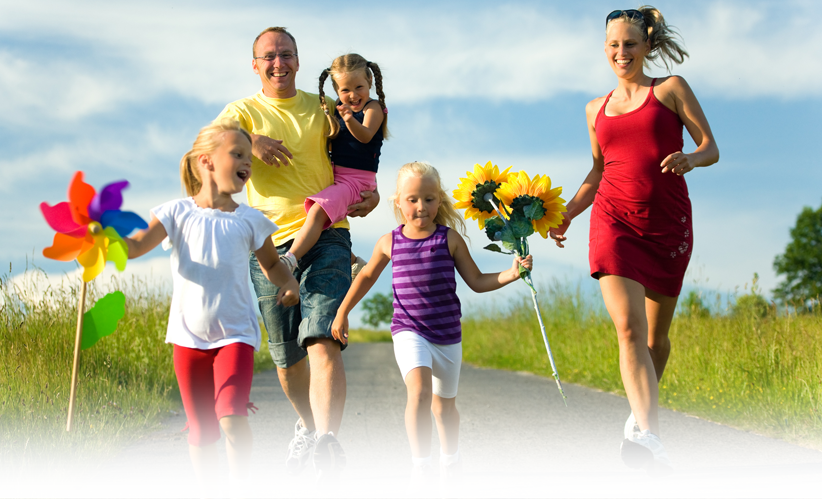 * "Dr Janeshak is one of the most knowledgeable, caring, and fun chiropractors I have ever met. He works with my children so well that my son requested going for an adjustment on his birthday! We were more than happy to give him the gift of health and alignment on his special day!"
Kristen F.
---
* "Dr Janeshak and his team are the best in Orange County!"
Kody F.
---
* "Dr. Bill is the real deal! Once your pain is gone you don't need to keep coming back like other chiropractors make you do!"
Hercules R.
---
* "I have been seen by various chiropractors over the years. By far, my experience at Yorba Linda Family Chiropractic has been the best! Great adjustment from Dr Janeshak, WONDERFUL massage from Porter and friendly staff at front desk! Highly recommended by me!"
Rick D.
---
* "Dr Janeshak is focused on the patient and on making his community a healthy one. He is always studying and learning how to help his patients get even greater results!Dr Janeshak is focused on the patient and on making his community a healthy one. He is always studying and learning how to help his patients get even greater results!"
Bob D.
---
* "I suffered for 30 years with leg arm and shoulder stiffness. I feel stiff throughout my body and have severe fatigue as well. I had consulted medical doctors and was always given medication which always had undesirable side effects. Since I started chiropractic care I have more energy less pain and the swelling in my legs is decreasing and there are no side bad side effects to the treatment I receive. I would definitely recommend chiropractic to anyone with health problems."
F.H.
---
* "I had been experiencing pain and numbness in my hands, pain in my neck and shoulders and pain in my low back and hips for several years. I had been to my medical doctor and neurosurgeon. I was given pain killers and cortisone shots but I only received temporary relief. Since starting care with , my pain is about 90% gone. Most of the function is restored to my hands and the pain in my low back and hips is gone. I sleep better and have more energy. I can also stand for long periods of time without pain."
Beverly J
---
* "I have had a tight neck and shoulders for years. I also suffer from low back pain. I have used chiropractic for a long time and have always found it to be an effective way to get relief from pain without using harmful drugs."
Joan L.
---
* "I had experienced pain in my neck and shoulder off and on for about 30 years. I had been to the chiropractor before and had always had a good experience, but the stiffness in my neck and shoulders persisted. After visiting with only three sessions and for about four months following the treatment I felt better than I had for years! I would recommend to anyone."
Larue J.
---
* "After suffering debilitation headaches for over 3 years I finally decided to give a try. After the very first treatment my headaches disappeared and haven't come back. Why did I wait so long?"
Brittany B.
---
* "I had suffered from headaches for years. After, only one chiropractic adjustment I was about 90 percent better and my headaches have not returned!"
Billie P.
---
* "Before seeing , I experienced headaches of some degree every day. But I'm happy to report that 's unique treatment program really works! The Dr. doesn't just provide temporary relief, but actually locates the underlying cause of your problem, and corrects it, permanently! I no longer take pain medication and am totally headache free!"
Jen B.
---
* "After 50 years of almost daily headaches and 13 years of neck pain, I was very fortunate when a friend told me about . I admit I was skeptical, but it turned out to be life-changing. I had been living on four to six Anacin daily, but after a few weeks of treatments, my headaches and neck pain improved so much that I didn't have to take any pain medication. I now believe that my golden years might be my best years!"
Sonya T.
---
* "When I first came to see , I had been living with headaches for close to 2 years. I got them 4-5 times a week and sometimes they were so severe that I could do nothing but crawl into bed. I was moody, irritable, and sad much of the time and I didn't know what was wrong with me. After I started seeing , the headaches began to disappear--and literally within weeks, they were completely gone. I feel like my old, healthy self again!"
Jessica S.
---
* "I had severe low back pain and numbness in my leg off and on for several years. Within just a couple of weeks of treatments, the numbness in my leg disappeared and shortly after than the pain in my back also disappeared. I would recommend chiropractic care to anyone with aches and pains in their body."
Michelle A.
---
* "I was amazed at how fast my back felt better."
Sharon S.
---
* "I've had back pain for as long as I can remember. I came to see after a particularly bad spell. After only two weeks I felt better than I had in 20 years. I thought I was going to live the rest of my life in pain but now I feel great."
Lenore S.
---
* "Over the years I've been to 10 different Chiropractors and I have to say that I've heard just about everything and experienced many different styles of care. Out of all of them, I have to say the one that has really made a huge difference is you! I want to thank you from the bottom of my heart. I can now turn and see all my blind spots, AND my children behind me, I have not been able to do that for some time. I never thought that I would feel this good again."
Mary S.
---
* "Please allow me to thank you for introducing me to the Pettibon system. Your chiropractic skills were always a welcome to me, yet now I am able to feel even better since this system has come into my life. When you first told me you had discovered something you thought would be good for me I could see that you were indeed convinced. Your enthusiasm for its benefits made it easy for me to give it a try. I'm very glad that I did. I am truly amazed at how soon I began to notice the difference in my range of motion, and my diminished level of pain. This new approach to adjusting the body along with your continued support and loving care has helped me to once again enjoy life without the constant pain of tight muscles. My yoga and my stargazing are vastly improved, and I no longer begin or end my day as a painful grump! I don't feel 20 years younger, but I do feel 20 years better."
Luana H.
---
* "I first visited St. Joseph's urent care to find help for my back problems. They took x-rays, and determined no physical problems. They sent me home with muscle relaxers and ibuprofen. I don't like feeling drugged so I never bothered with the prescription. I received a flyer in the mail and decided to give Dr Janeshak a try. With the adjustments and therapy I received my condition finally started to improve, I felt even more improvement when I started taking the omega-3's that he suggested. I also attended a free class the Doctor teaches and learned how to take care of my body. I feel so much better now and am relieved to be improving my problem instead of being drugged and just masking the pain."
Sandra W.
---
* "Two years ago I was in a accident, it didn't hurt at first, but as time went by the pain got worse and worse. Every day when I came home from work, I had constant pain in my back and neck I couldn't function normally. I went to my Doctor and he just gave me pain pills, they might have helped for a little while but soon I was feeling just as bad if not worse than before. I began to see Dr Janeshak and I couldn't believe the difference. Now, it's weird if I feel any pain at all before it was weird if I didn't feel any pain. Thank you for changing my life…I feel great!!"
Susan V.
---
* "I suffered from pain in my neck and shoulder for about 4 years. It even got bad enough that I was losing strength in my left arm. Medication and physical therapy did not help me. After my first treatment with I had much less pain in my shoulder. I was able to sleep better and have more flexibility in my neck and shoulder."
B.S.
---
* "I began to have headaches and hip pain about 10 years ago. I had gone to other chiropractors who recommended treatment for my spine but there was always something lacking in my treatment program. has helped me reduce my pain but has also taken the time to give me recommendations of ways to improve my overall health including diet and specific exercises for my unique condition. I have noticed overall improvements in my health. I have less pain, more energy and a lot less stomach problems. Since I started care I have also been involved in a couple of auto accidents and chiropractic has been very helpful in helping me recover from those injuries."
Kathy C.
---
* "I had been having trouble with my back for about 6 months. It felt constantly tight, restricted and in pain. I now have very little pain and I am more flexible. I now feel like doing a lot more because my back doesn't hurt."
Matt M.
---
* "I suffered with sharp pains in my mid and lower back for several months. I started a program of chiropractic care and exercises for my back. I am now pain free and able to do stuff I couldn't before because of pain."
J.C.
---